jsw colouron plus distributors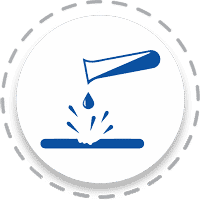 Anti Corrosion
JSW Colouron+ comes with Anti – Corrosion Technology that prevents early corrosion of steel and substantially increases the life of the roof.
Strength
JSW Colouron+ is made from Pure Steel. This ensures maximum strength for every sheet of the colour coated steel. The consistency of the steel leads to very high quality and strength. JSW Colouron+ is light weight high tensile sheet. It offers a yield strength of min 550 mpa and 770 mpa to meet the needs of various application. The light weight, high strength combination requires lighter supporting structure and also reduces transportation cost and they are virtually maintaince free.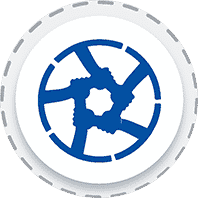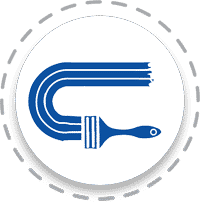 Superior Paint Technology
JSW colouron plus uses a superior paint technology that provides additional protection for longer life. The superior paint technology resists cracking and peeling even of paint. Ordinary paint starts fading very fast and in 1-2 years the roof starts looking dull and old. It ensures that the roof looks new for many years providing additional beauty to your house
ISI Certified
JSW Colouron+ is India's only ISI certified colour coated sheets which shows the commitment of JSW towards world class products.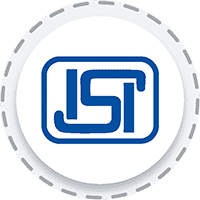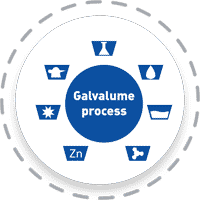 Al-Zn Coating
JSW Steel is the first licensee of Galvalume in India. Galvalume products offer superior corrosion resistance compared to other coating technologies making your roof last longer even in the harshest of weather conditions.